Our staff's commitment to you
All great businesses share a common trait - people make the difference. The caring associates at Sperling Funeral Home have been serving the community one family at a time. Below you will find bio's on each our knowledgeable and dedicated staff. Please feel free to contact any of us, we're always here to help.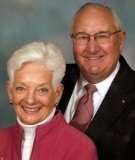 Walter J. Sperling, Jr.
Funeral Director, Owner
Walt never knew anything in life except a call to serve families. He inherited his compassion from his parents, with both his mother and father being licensed funeral directors. He grew and continued to provide for families the highest level of service possible. Walt is a life- long resident of the Pittsburgh area, and has resided in McCandless for the past 30 years. He is married to Donna Claire Dorsch and has three children- Walter III, Desiree and Jarett. Walt enjoys cooking, baking, and spending time with his six grandchildren. He is a member of Saint Catherine Parish and belongs to the Knights of Columbus #4029, the Elks, Northern Allegheny Lions Club, and is also a life member of the Teutonia Mannerchor. Walt is a graduate of West View High School, the Pittsburgh Institute of Mortuary Sciences, and also attended Saint Vincent College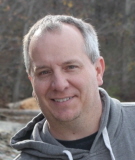 Jarett D. Sperling, M.S.ED
Supervisor and Licensed Professional Counselor
Jay has worked in the family business since the age of sixteen. Having grown up in McCandless, he now resides in Pine Township with his wife Stephanie and their three children- Noah, Kinsey, and Gretchen. After attending the University of Pittsburgh and obtaining a degree in Psychology, Jay went to the Pittsburgh Institute of Mortuary Sciences to become a funeral director. While working as a funeral director, Jay experienced firsthand the impact that crisis and grief have on families. He continued his education at Duquesne University, receiving a Master's degree in Community Counseling and becoming a licensed professional counselor. With this education and his experience as a volunteer at The Caring Place, Jay started a bereavement support program entitled "Living Through Grief." This program now works in partnership with several local non-profit organizations, including Anchorpoint Counseling Ministry, to provide bereavement support throughout the Pittsburgh Area. Jay loves watching his children grow, helping at school events, and in the community. His family belongs to Saint Martha and Mary Parish, and he is a member of Knights of Columbus #3907, McCandless Community Association, and Kiwanis Club of Allegheny North. Jay also is involved with many local area lacrosse teams: previously coaching for Pine-Richland Boys Youth Lacrosse and Vincentian Academy. He is the principal owner of Arrow Lacrosse, which provides lacrosse programs to local youth.